For my first project of 2019, I made a sleep mask. I've been waking up with gritty eyes, and I blame it on the dry air of our home. It's been a surprise to me that the air in our house is so dry even though the winters are so damp. That's the motivation for a future project I'm devising in which I build a humidity tent for the head of our bed.
For now though, I can address the eye problem with a sleeping mask. Monica and I both sleep with our eyelids partially cracked, and I hope that covering them with a mask will shield our eyes and help maintain their moisture.
From the front, you can only admire my deft sewing. This is some left-over green felt from my Frog Mario Halloween costume a few years back. Also, it's not apparent from this picture, but it's actually a bit larger than a regular sleep mask to accommodate my industrial-sized head.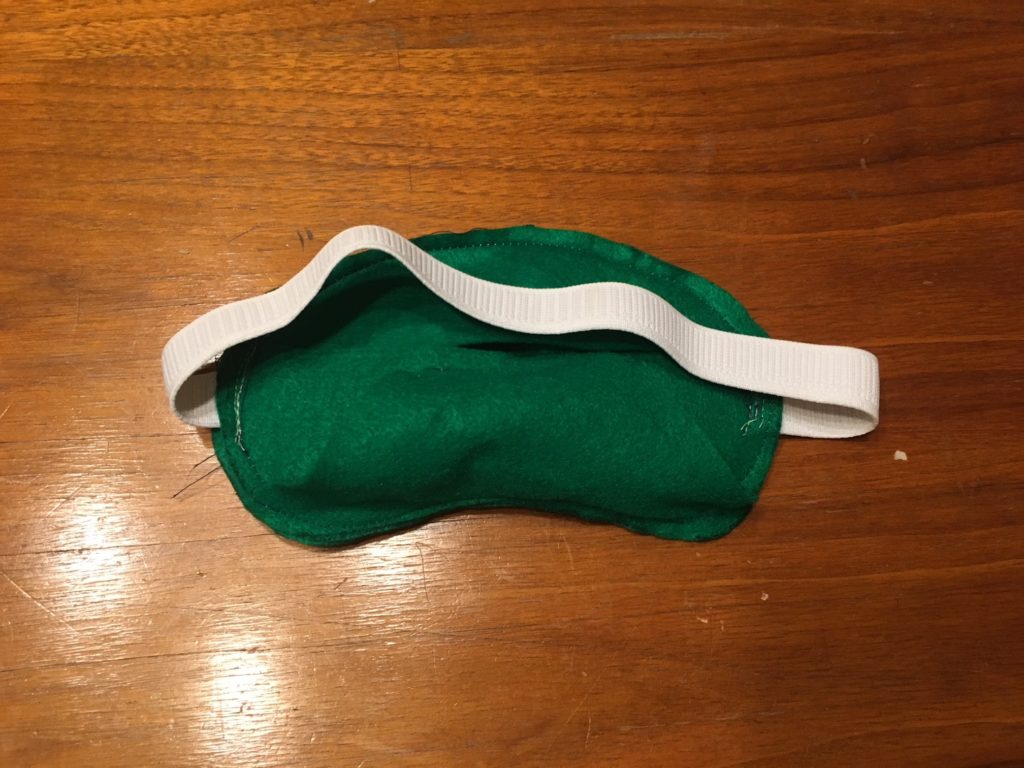 It's kinda hard to see what's going on back here as well, so I'll explain it. There wasn't enough felt to make two identical pieces for the front and back of the mask. Instead, I sewed together two halves for the back portion, and it created something of a pocket within the mask. Right now I'm storing an extra piece of felt in there to further block out ambient light, but I could see me storing some emergency cash in there for when I travel. The bottom portion also contains a semi-loose loop of felt that will surround my nose. After I put the mask on, I slip a finger in that loop on both sides of my nose to afford a closer fit and prevent light seepage.
I'm satisfied overall, and I'll let you know tomorrow if my eyes are better moisturized in the morning.