Today I disassembled the foldable keyboard prototype that I posted about a few days back. I wasn't using it, and in truth, it was an over-engineered design. It was a keyboard with  three different layouts, and really only one layout that interested me—the vertical one—and in practice, it didn't do that well either. It was wobbly and that rubberband's placement was pretty annoying. No worries, though. The benefit of building things quick and mean is that you can tear them down just as quickly and start fresh.
Which brings me to my next prototype: the pedestal.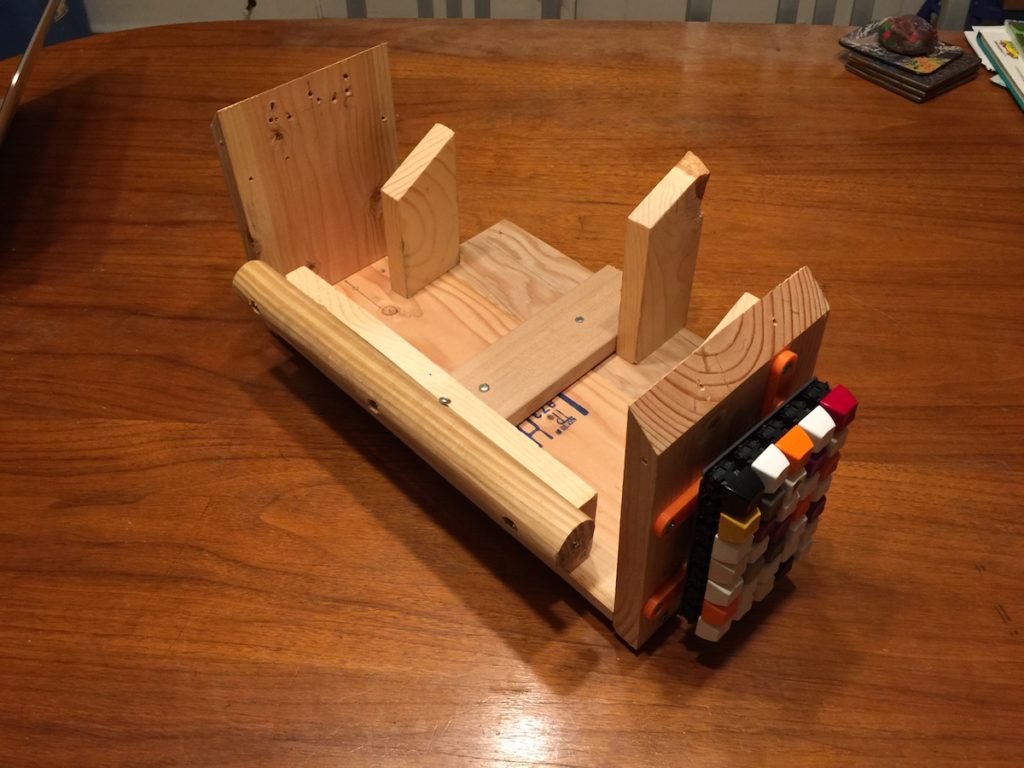 Your first impression is probably: "did he buy that or make that?" The answer is that I built this puppy with pieces of scrap wood and my Viterbi keyboard. It's likely a self-explanatory photo, but here's one with the laptop installed just in case.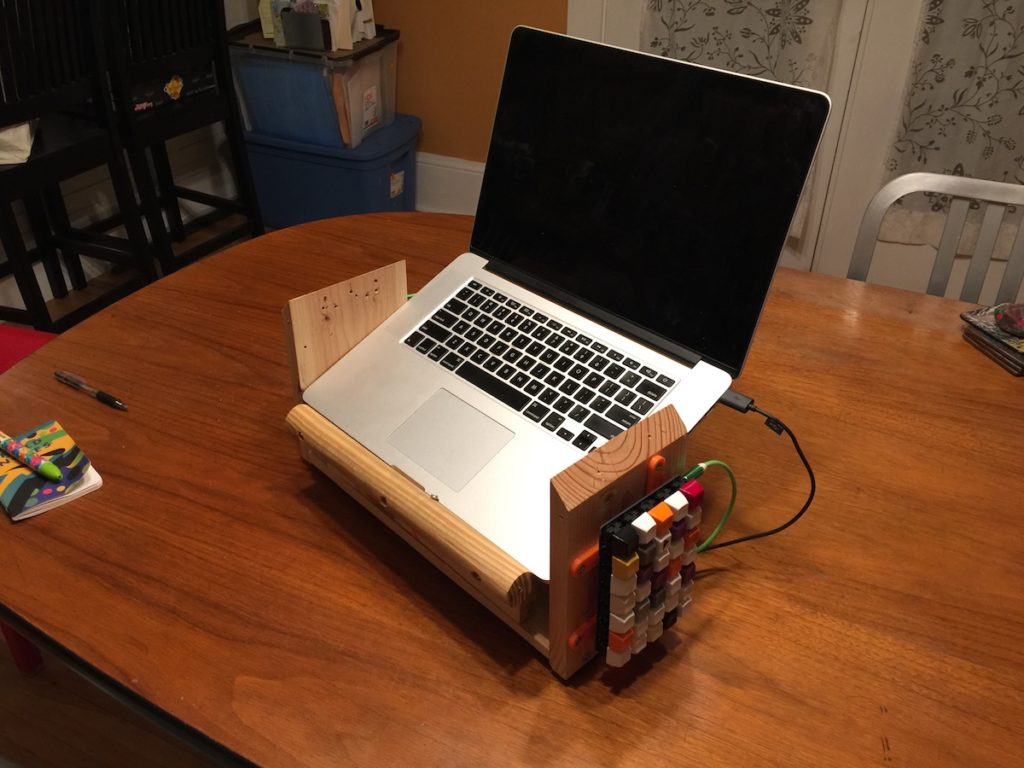 As you can see, this stand orients my keyboards vertically (and permanently) and elevates my laptop so the top of the screen is closer to my eye level, which is the ergonomically prescribed position. This stand is also portable enough that I can take it from my work-at-home desk to my work-at-home armchair, while only adding maybe 65 lbs to my lap. 65 or 6.5. I'll get the scale and give you an exact answer when my legs get their feeling back.
So far, I'm actually using this prototype, which is winning out over the last one. I'll let you know if I keep that up, or if I add any changes to it. Also, I've been keeping up yoga for these past few days, which is another win for new habits. I'm still falling asleep on the couch, though.